What is a CT?
Computerized Tomography (CT scan) is a method of using computers to combine a series of X-ray scans taken from a variety of angles to produce cross-sectional images of the bones and soft tissues inside your body. These images consist of a series of "slices" (somewhat comparable to slices in a loaf of bread).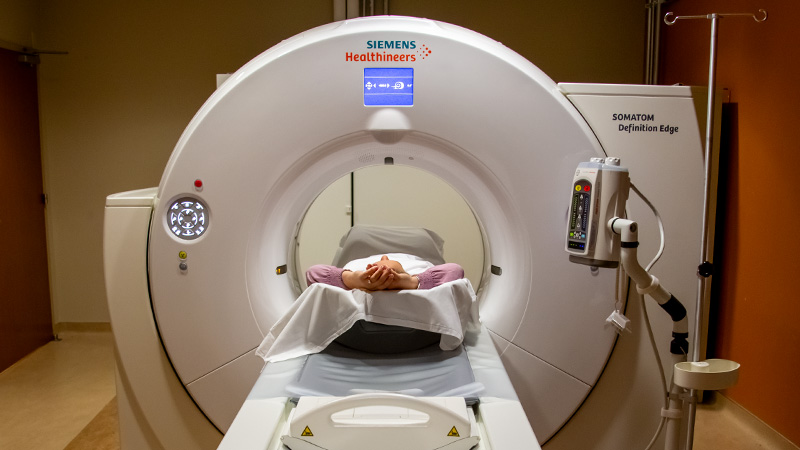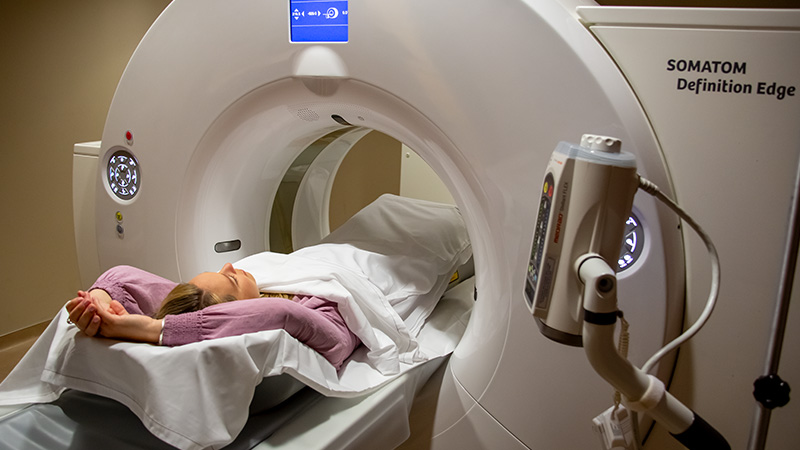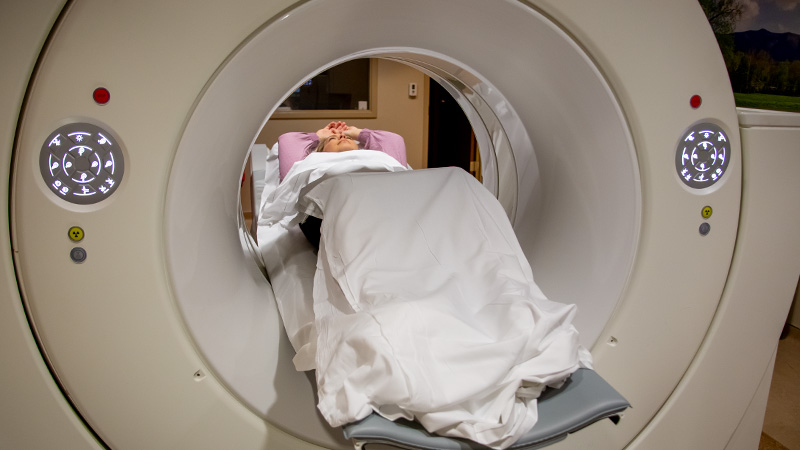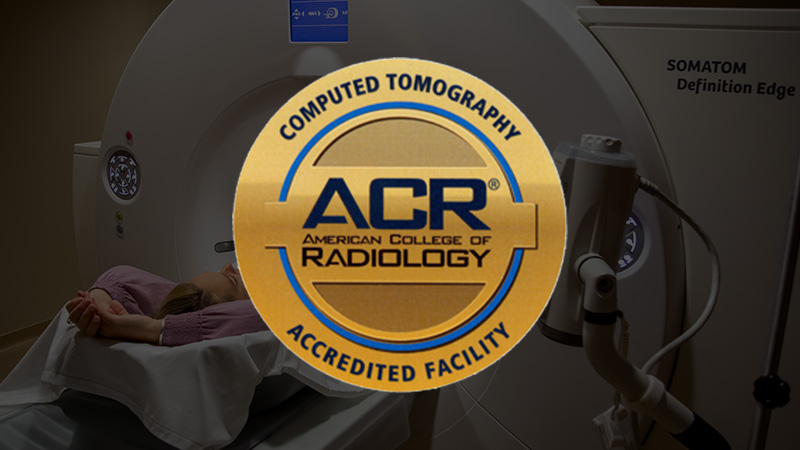 A CT scan can diagnose and/or treat
Heart disease
Muscle disorders and injuries
Bone disorders and injuries
Tumors, infections or blood clots
Some cancers
Internal injuries and internal bleeding
What to expect from CT
CT Scans are painless and take only 5 to 30 minutes to complete, although you can expect to be at the imaging center for approximately one hour from start to finish.
The process takes place on a scanning table designed to slide through the scanner, which resembles a large "donut hole." In some cases, a "contrast material" may be needed to highlight the area(s) of the body being scanned. This material, usually iodine, helps to emphasize blood vessels and other structures relevant to your medical issue and will be administered by a small IV catheter in the arm. Please notify our staff if you have any allergies to iodine.
Preparing for your CT
Please arrive approximately 15 minutes before your scheduled appointment time to allow for the registration process.
Dress comfortably and warmly. Scanner rooms can sometimes be cool. Depending on the part of your body being scanned, you may be asked to remove your clothing and asked to place on a gown or exam shorts.
Please remove any metal objects, such as piercings or jewelry, that may interfere with the scan.
Avoid eating anything for at least 4-6 hours before your scan (this includes sugar-free gum, mints, candy and beverages other than water).
No strenuous exercise the day of your exam (example: working out, jogging, etc.).
Results
Your CT Scan results will be reported to your referring physician within 1-2 business days. Your referring physician will contact you with your results.